Sintered Mesh

We provide Stainless Steel Multilayer Sintered mesh, It is one standard combination 5-layer sintered wire mesh for the widest application. 5-layer different useless wire mesh made from stainless steel are brought together as per the different combination. They are sintered together through vacuum sinter compression and rolling and made into a kind of porous material.

Material
Standard material is SUS316L (AISI316L).

Size

Standard size are 500×1000mm、600×1200mm, other sizes in the above-mentioned range are also available according to customer's needs.

Our supplied Multilayer Sintered mesh & perforated metals are used in shifting and separation of food products and medical material, fine chemicals, powder materials and oil in Air conveyors for powder material handling.

Filter elements for water, gas and oil filtration. The products are widely used in petroleum chemical industry, chemical fiber,metallurgy,pharmaceutics, electric power water treatment, fods and beverage etc.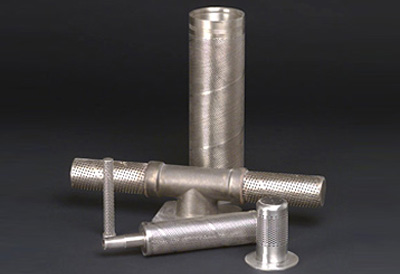 Filter Media

We supply various filter Media like multilayer sintered mesh, perforated metals, wire products to support in making of various filter elements.

We provide filter screens of various kinds for making automotive components & products, including muffler components, filter wraps and cages, grilles and guards.

Using of perforated metal adds more strength and pressure resistance in filter flow. Whether your filter needs range from sewage plants to seawater intake filters or small to large volume OEM production runs where materials from Air, sound, water to stones has to be filter, Micron opening filter elements & perforated metals are used as filters or screens itself in the screening of coal, gravel and ore your custom metal filters and strainers are always the most important part.

Stainless Steel Type 304/304L Filter Mesh
It is an austenitic, non-magnetic, thermally non hard enable economical stainless steel. It resists most oxidizing acids, filter cloth withstands all ordinary rusting, and is immune to foodstuffs, sterilizing solutions, most organic chemicals and dyestuffs, print cloth and a wide variety of organic chemicals, but resists poorly halogen acids.

Stainless Steel Type 316/316L Filter Mesh
It is similar to Type 304 but distinguished primarily by the addition of molybdenum which significantly increases it's corrosion resistance. Type 316 can withstand corrosive attack by sodium and calcium brines, stainless steel filter cloth hypochlorite solutions, phosphoric, sulfurous, and acetic acids, and the hostile environment oft the body when used for implant

Stainless steel wire cloth is available in rolls or cutted into wire mesh discs and also as fabricated filter assembly. woven wire mesh We are capable of processing the woven wire Hardware cloth cloth into different shapes and sizes according to your request or drawings